ENGLISH LINGUISTICS CONTEST (VOL-13)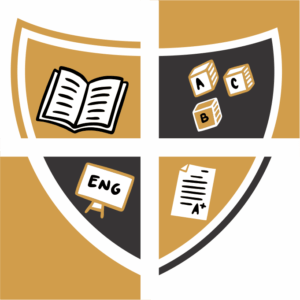 Contest Objectives
English Linguistic Contest has been designed to develop English communication skills as to how the sounds are used in English language, how and in which ways words, sentences and conversations are built up and how we use English language to express in society.
CONTEST OVERVIEW
The Contest consists of Multiple-Choice Questionnaire of twenty to thirty problems, depending upon the level (grade) of the student. For each problem a choice of four answers is provided.
Contest contents are covered in the National english linguistics Curriculum.
The contests would comprise of multiple-choice questions only. The participants will have to select one best answer out of four options given. Every correct answer would earn THREE points whereas for every wrong answer ONE point would be deducted.
GENERAL INFORMATION
All students from class 1st to 10th / O-Levels are invited to participate in FSP-ELC.
The FSP-ELC will be held in all participating institutions all over country at the same time.
We encourage participation of maximum number of students from public & private schools.
Schools should not refuse any student to participate in the Contest who is willing to pay the fee.
Registration includes a fee of Rs. 900 per student which covers the costs of organizing the Contest. There is no registration fee for institution.
All schools in Pakistan are welcome to host FSP-ELC by registering their students in the Contest.
Contest will be held in your own institution under the supervision of Principal.
The competition questions are selected by National FSP educationists.
The competition has a form of a multiple choice test. You may see National English Linguistics Curriculum for preparation/Course outline available at website.
At each level of participation the first prize is awarded at the country level to the students who earn the largest sum of points at their level. Likewise the first prize at provincial and school levels are also awarded. In addition several other prizes are awarded at each level of participation.
All participating students receive a certificate.
Students compete in 10 grades.
Famous Students Platform (FSP) VIBRANT YOUNGSTERS Competitionshas already introduced ONLINE REGISTRATION SYSTEM to facilitate the institutions. The participating institutions are encouraged to get their institution and participating students registered through this online system.
Instructions for representative:
Be sure to use a valid and current email address so that we can use it to contact you at any point before, during and after the contest, if necessary.
Minimum Participation of 10 students from a participating class is MUST. There is no maximum limit; institutions can register as many students from a class as they wish.
The last date of submitting registration form is October 5, 2023. 
Thereafter no registration will be accepted.
The Contest will be held on November 2, 2023.
The participation fee is Rs. 900 per participant, which can be paid through Bank Draft/Pay Order, drawn in favor of FSP VIBRANT YOUNGSTERS there is no registration fee for institution
OR
The fee can also be directly transferred to our
A/C titled: FSP VIBRANT YOUNGSTERS
A/C No.: 0203900271540001
IBAN: PK72BKIP0203900271540001
Bank Name: BANK ISLAMI
Branch: LAHORE
Registration will be confirmed after receiving fee and the fee once paid is non-refundable and non-transferable.
You may print filled registration form and sent us along with original Bank Draft/Pay Order at the following address:
FSP VIBRANT YOUNGSTER'S COMPETITIONS
12 Kabir Street Urdu Bazar, Lahore.
042-7123334, 0336-4809808
For any further assistance, you can contact Vibrant Youngster office by e-mail at info@fspcompetitions.org, phone: +92-42-37123334, cell: +92-336-4809808, +92-304-1404004.
Course Outline
Vibrant Youngsters Level (Grade I & II)
Articles, Nouns, Verbs, Adverbs, Adjectives, Alphabetical order, Singular and Plural Nouns, Literacy Skills, Punctuation, Present, Past, Future tense, Homophones
Vibrant Youngsters Level (Grade III & IV)
Possessive Nouns, Regular Plural nouns-s, es and ies, Pronouns- Personal and possessive, Pronoun Verb contractions, Prepositions, Adjectives with more and most, Sentence Creation, Sentence Type, Describing characters, Compound words, Prefixes and suffixes, Multiple meaning words, Present past future progressive.
Vibrant Youngsters Level (Grade V & VI)
Pronouns-Reflexive and Relative, Helping verbs and main verbs, Relative adverbs, Conjunctive adverbs, Subject- verb agreement, Subject and predicate, Prefixes and suffixes, Sentences and fragments, Simple
compound and complex sentences, Synonyms and antonyms, Dictionary skills, Present past and future (indefinite and perfect).
Vibrant Youngsters Level (Grade VII & VIII)
Parts of speech, Punctuation, Planning and organizing writing, Context clues, Analogies, Direct and Indirect object, Confused words, Inappropriate shift in Verb tense, Active and Passive voice, Authors Purpose and Tone, Present past future (Indefinite, Progressive and Perfect)
Vibrant Youngsters Level (Grades IX & X)
Parts of speech, Punctuation, Subject verb agreement, Subject and predicate, Identification of correct Verb and Form of Verbs, Peer Review, Claims and Evidence, Point of view, Shades of meaning, Active and passive voice, Direct and Indirect Speech, Synonyms and antonyms, Quotations and Dialogues,
Present, Past, Future (Indefinite, Perfect, Progressive, Perfect Progressive)
Level-wise further details about paper pattern can be had as below.
| | | | |
| --- | --- | --- | --- |
| GRADE | NO. OF QUESTIONS (MCQs) | TIME ALLOWED | MAXIMUM. MARKS |
| Vibrant Youngsters Level (Grade I & II) | 20 | 75 minutes | 60 |
| Vibrant Youngsters Level (Grade III & IV) | 25 | 75 minutes | 75 |
| Vibrant Youngsters Level (Grade V & VI) | 30 | 90 minutes | 90 |
| Vibrant Youngsters Level (Grade VII & VIII) | 30 | 90 minutes | 90 |
| Vibrant Youngsters Level (Grades IX & X) | 30 | 90 minutes | 90 |